Robyn-Ann Mathews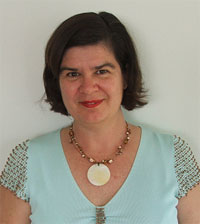 Robyn-Ann Mathews is an AASW Accredited Social Worker who has worked with children and families since 1980.
Her experience includes 6 years with Dept Child Safety working in foster care; completing suspected child abuse and neglect assessments; adoption assessments; court work and case work with families. She broadened her expertise through work at the Royal Children's Hospital SCAN unit and Parent Aide unit. Robyn-Ann has been in private practice since 1987. After completing mediation accreditation in 1991, she continues to chair dispute resolution conferences for Legal Aid (Qld).
She also provides mediation services on a private basis, both between parties and in a Child Inclusive Mediation process.
Since 1995 she has prepared assessment reports for use in proceedings before the Family Court, Federal Circuit Court and Children's Court. From 2004 to 2008 she was a Regulation 8 Family Consultant. From 2009 until 2013 she worked as a Family Consultant at the Family Court and Federal Circuit Court. She then returned to private practice.
Robyn-Ann is registered with the Attorney-General's Department to issue 60I Certificates under that section of the Family Law Act 1975.
Robyn-Ann offers counselling to individuals, children and families; family dispute resolution / mediation and preparation of Court assessment reports.
She has expertise in assisting parents to negotiate future parenting arrangements that are practical and in the children's best interests.
Contact Details:
Suite 74, level 7, "Silverton Place"
101 Wickham Terrace, BRISBANE 4000.
p: 0417 711 895
f: (07) 32561804
e: ramathews@bigpond.com
Home | Membership: Robyn-Ann Mathews